Outcast, Out of Sight—but, With Your Help, Not Out of Reach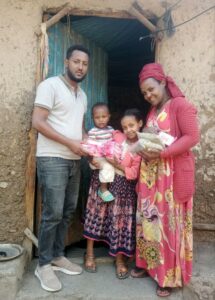 Bill Gates has said, "Poverty is sexist." Fistula exemplifies that truth. It reflects two deep-seated global problems: extreme poverty and gender inequality. Worldwide, at least one million women suffer from this condition because they cannot access the surgery that can permanently cure them. 
Through our partners in 27 countries—with support from kind people like you—we work to right this wrong by providing surgeries to women who would otherwise go without. Some fistula patients are harder to reach than others. They may be married young. Or they may live in a war zone. Or they may practice a religion that prohibits access to medical care.
No matter who they are, or where they're from, they deserve our support.
From now until Giving Tuesday—November 29—you can help us reach the unreachable.
Click here to be a light for women who live in the shadows.