Give Monthly
Your monthly commitment will immediately go to use helping women suffering with fistula.
Monthly Donation
Examples: What a monthly gift enables
| | |
| --- | --- |
| | $100 helps transport one woman to and from surgery from a rural part of Ethiopia |
| | $25 provides three women with anesthesia in Niger |
| | $200 provides the salary of a nurse anesthetist in Somaliland |
| | $50 provides ten women in Tanzania with a new dress on their return home |
Questions?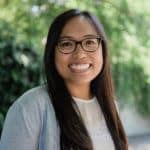 Please contact Sajira Mae The, Development Associate:  sajira@fistulafoundation.org, or 408-249-9596.
It really gives me a good feeling each month, that if I hadn't accomplished anything else, at least I helped pay for one [fistula] procedure.
John Moran
For every woman cured, 50 more women are waiting for care.
Sponsor a Project
Join our group of closest funders by sponsoring a treatment project or the expansion of our treatment networks.
Interested in a sponsorship opportunity?
We understand that choosing to sponsor a project is a highly personal decision that requires a comfortable fit between your interests and the needs of our hospitals on the ground.
Our first step will be to conduct a short meeting with you (in-person or by phone) to learn about your unique interests. We will then provide a proposal, which will highlight the best match for your generosity and our partners in the field.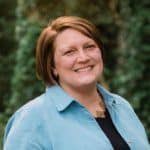 To explore this option, please contact Ms. Kelly Anderson, Senior Director of Philanthropy, at kelly@fistulafoundation.org or call (408) 249-9596.

Ways to Give
There are lots of ways to give a suffering woman the precious gift of health. Find the one that works best for you and your finances.