Nicolette's Fundraiser!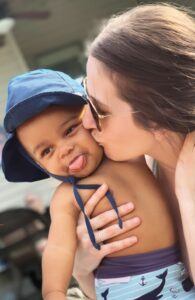 After having suffered an obstetric fistula myself, I feel so deeply for these women. I can imagine the isolation, the humiliation, the devastation. I know just a tiny bit of what these women may be going through.
I had access to private bathroom to clean myself whenever and however often.
I had fiber supplements to take daily (which helped in my case).
I had as much clean water and soap for washing my clothes as I needed.
I had as many sanitary products as I needed.
These women don't.
Join me in helping other women receive the surgery that I've been so lucky to have had access to.
What is obstetric fistula?
Obstetric fistula is a childbirth injury that destroys a woman's life. It leaves her incontinent, humiliated and too often shunned by her community. Surgery is the only cure. Fistula Foundation funds more life-transforming surgeries than any other organization in the world. Donate today to make a difference in these women's lives!