P2P – Madeline Sheron
Join us for a fundraising event on Saturday, December 9, from 11 a.m. to 2 p.m., at the Sheron home in Novato. Activities will include brunch, a raffle, a silent auction, and a short film.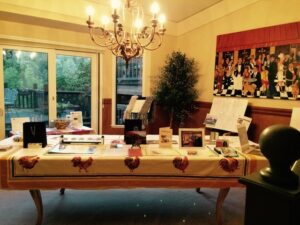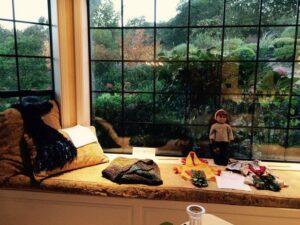 Scenes from our auction event in 2014.
This special occasion is not just about coming together; it's about making a difference in the lives of vulnerable women and raising support for Fistula Foundation, a remarkable organization dedicated to helping women who suffer from obstetric fistula.
Obstetric fistula is a devastating childbirth injury. It leaves a woman incontinent, humiliated, and—all too often—shunned by her community. Obstetric fistula ranks as one of humanity's most disabling injuries, but it can be cured by a surgery that costs an average of $616.
Fistula Foundation provides free fistula repair surgery to women, along with training for surgeons and other services, in nearly 30 countries across Africa and Asia. Since 2009, Fistula Foundation has provided more 80,000 surgeries to women in need, and today it is pursuing a vision to bring the suffering caused by fistula to an end.
"I had a very long labor, and feel lucky to have been born here, where a C-section is easily accessible. Otherwise, I might have experienced complications, such as obstetric fistula. But I had a safe delivery—and I was able to save my baby!
I am always grateful for being here. Please join us for this charitable event to raise money for women with fistula."
—Madeline Sheron (and Judy Kaplove)
For questions about other donation options, contact Hannah Garone (hannah@fistulafoundation.org).