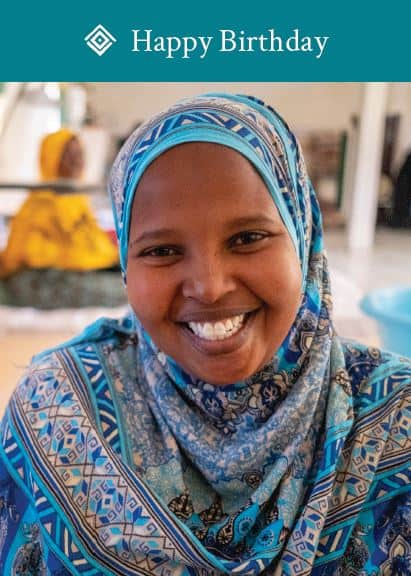 You can give the gift of healing and hope to fistula survivors, while sending birthday greetings to a loved one! Make a donation of $15 or more in your loved one's name, and we will mail a personalized tribute card on your behalf.
Featured on this card is the story of Hibo, a fistula survivor from Somaliland. Thanks to your generosity, she is healed and she looks forward to a hopeful future!
Designate your card's recipient in the Special Instructions field in the donation form below, including their name, mailing address, and any personalized message.
Happy Birthday Tribute Card