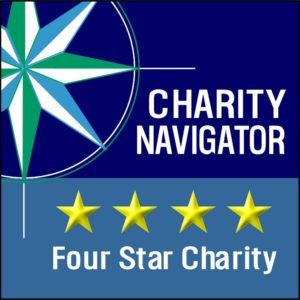 Fistula Foundation is proud to announce that—for the thirteenth consecutive year—our organization has been named a 4-Star Charity by Charity Navigator, the leading nonprofit evaluator in the United States. Only 1% of charities reviewed on the site have received this 4-Star rating over such a sustained period of time.
"We know you care about the women we help," said Fistula Foundation CEO Kate Grant. "We want to be able to prove to you that we take our jobs seriously, and that operating efficiently with the highest standards is what we owe to you and the women we are in business to help. I hope this announcement gives you renewed confidence, knowing that your hard-earned donations will be used to truly help women in need."
Charity Navigator is widely considered to be the nation's premier independent charity evaluator, and has been profiled in Forbes, Business Week, Kiplinger's Financial Magazine, and others. Fistula Foundation has also consistently received the highest ratings from every other industry watchdog group, including the Better Business Bureau, Charity Watch, GuideStar, and GreatNonprofits.
We consider financial efficiency and accountability to be key in achieving our mission: creating a world where no woman is forced to endure a life of misery and isolation simply for trying to bring a child into the world.
Your compassion enables everything we do. Thank you!
Published on: Dec 4, 2018