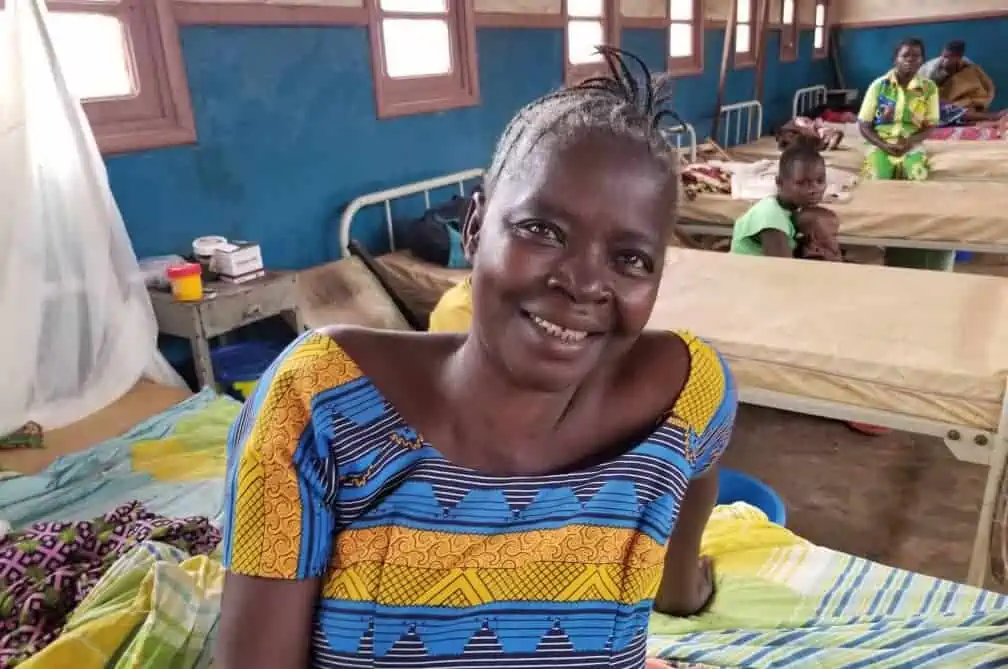 I am so excited to announce a major milestone: Since 2009, Fistula Foundation has provided more that 60,000 surgeries to women who have suffered from a debilitating childbirth injury. Thanks to supporters like you, and thanks to our partner surgeons and partner organizations in the field, we continue to increase our capacity to deliver life-renewing treatment to women who otherwise would continue to experience the pain and isolation of fistula.
On the Internet, people often refer to the perils of FOMO—"fear of missing out." (Maybe you opened this message partly out of concern that you'd miss out on something important. In this case, I'd say, you were right!) At Fistula Foundation, we organize our work around a different kind of FOMO—a focus on one measurable outcome. That outcome is the number of women whose lives our partners have transformed through surgery, and with our support. It's our beacon, our north star, our point of orientation as we decide how to allocate the resources entrusted to us.
So the 60,000-surgery mark is truly a milestone with meaning: We know that the only cure for fistula is surgery, and each surgery in that 60,000 tally represents a woman who has gained access to this vital cure. In 2009, when we launched our global strategy to end suffering for women with fistula, we vowed to keep our eyes on that singular prize. And year after year for more than a decade—except for a brief deviation during the Covid-19 pandemic—we have increased our surgery number from the previous year.

Although the surgery total is our most important metric, it isn't the only metric that we track carefully. Recently, we updated a feature on our website that we use to chart our progress as an organization. We call it our "impact panel" (shown above), but it's essentially a snapshot of how we've expanded the scope of our work over the past dozen years. Since 2009, we've collaborated with 119 partner organizations in 33 countries. Driving that expansion, meanwhile, has been a rapid increase in the resources at our disposal to deliver impact on the ground: Over this period, our revenue has increased 10 times faster than the revenue of the US charitable sector as a whole.
To keep growing at that pace, we work continually to bring new partners into our global network of hospitals and field organizations. And this year—speaking of critical metrics—we've added eight organizations to that network. It's the largest-ever single-year increase in our roster of partners. I'm immensely proud of this achievement, especially since it has taken place amid the ongoing disruptions of the Covid-19 pandemic. Our lean program staff has done an amazing job of evaluating and integrating these new partners.
Below, you'll see a map that shows the six countries where our new partners operate. For more information on these eight organizations, and how they extend the reach of our network of care, please see the article "Meet Our Newest Partners."
Each new partnership brings us physically closer to women who need fistula treatment and enlarges our capacity to deliver life-changing care to them. During their first year of working with us, each of the eight new partners aims to provide between 40 and 120 fistula surgeries. Their efforts—and the efforts of every partner in our network—will help us make progress toward the next big milestone in our surgery count.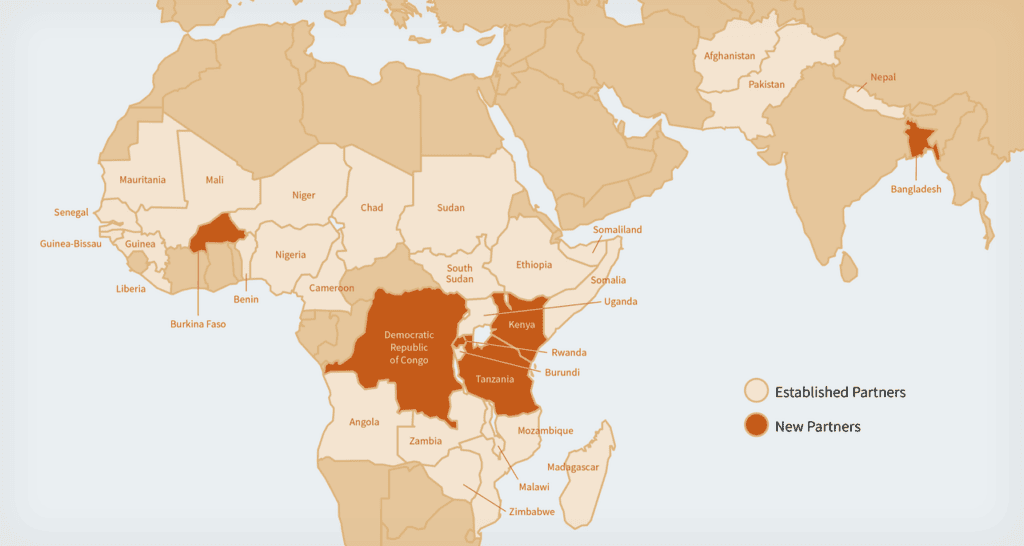 Two of the partner organizations that we've added to our network in 2021—FisPro DRC and Rwankole Hospital—are in the Democratic Republic of Congo (DRC). Not so coincidentally, the DRC is the focus of our Giving Tuesday campaign this year. Our partners in that country are doing incredible work under difficult conditions. Known in some quarters as "the most dangerous place in the world to be a woman," the DRC presents special obstacles to fistula treatment providers. In most cases, treatment takes place though surgical outreach efforts, in which teams from our partner organizations set up temporary camps to serve women in remote areas.
Giving Tuesday is on November 30. From now until then, all gifts made to support women in the DRC will be matched, thanks to the generosity of an anonymous donor. It's a great opportunity to double the impact of your money. Don't miss out!
Gratefully,
Kate Grant
CEO, Fistula Foundation
Published on November 18, 2021