In parts of the world where fistula is common, the center of a woman's life is her family. For Nuria, a 34-year-old woman from Mandera County, Kenya, her family of 10 was—and is—her whole world. 
Nuria developed fistula after experiencing a difficult delivery and promptly withdrew from society. She was too ashamed to leave the house, and couldn't bear the gossip of her neighbors. 
Her husband, Mohammed, was her rock. He did everything he could to support Nuria during this incredibly difficult chapter of her life. If she had to leave the house, Mohammed bought diapers for her, despite the impact of that purchase on their family budget. He even cut a hole in a plastic chair and placed a basin below to control her leaking and to help her sit more comfortably.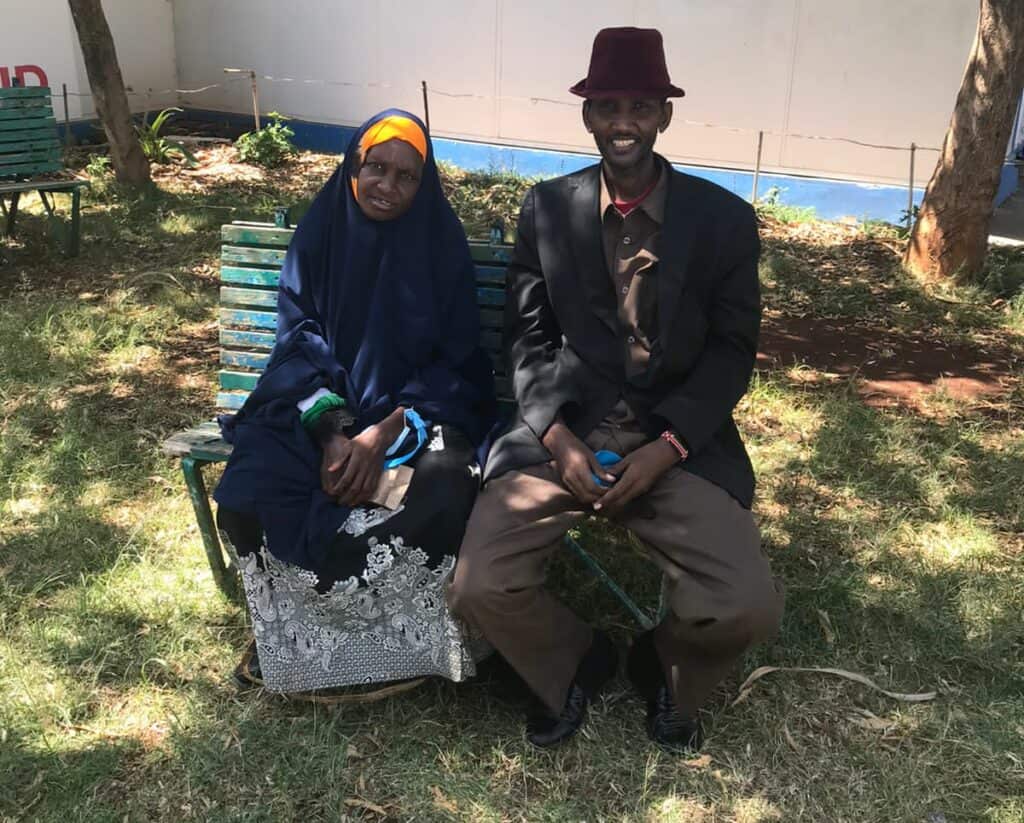 Eventually, a staff member from our outreach partner Women Education and Health for Development (WOHED) found Nuria and referred her to Jamaa Home and Mission Hospital for treatment. The hospital was 1,000 kilometers (about 620 miles) from her home, but she gladly made the trek. Nuria was successfully repaired, and today she and Mohammed share their gratitude for her newfound health.
Most women with fistula don't share happy tales of supportive husbands. But support from men can make all the difference for those who suffer from this condition. 
In honor of Father's Day,  we celebrate men like Mohammed—men who are empathetic supporters of fistula patients and effective advocates for fistula care.
Why Men Matter
It's a theme that permeates the stories of fistula patients everywhere: All too often, women are required by local culture and social custom to obey their husbands or their fathers, at great cost to their health. They might be told that they cannot—under any circumstances—deliver their child in a hospital. Or they might be forced into marriage when they are still young girls and when their bodies are not yet capable of safely delivering a child. In many cases, these circumstances lead them to have a prolonged, obstructed labor and to develop fistula. Then, frequently, they are abandoned by their husbands, who can't stand their smell. Worse yet, sometimes they are not allowed to seek treatment for their condition, even when they know that a surgical cure exists. 
These are the heartbreaking symptoms of a patriarchal society in which women lack a voice and have little control over their health and well-being. But culture and custom are malleable. Since 2009, we have provided surgeries in 33 countries across Africa and Asia. Over that period, we've learned that bringing men into the conversation about fistula is absolutely critical to healing more women.
What Men Can Do
Men in patriarchal societies can use their power for good, but they first must receive knowledge and guidance from people they respect. Fistula Foundation supports men's involvement in fistula prevention and treatment by working with partners to conduct outreach activities that feature male ambassadors. When men contribute to program planning and implementation, other men are likely to pay attention, and the benefits for women's health can be significant. 
Last month, on International Day to End Obstetric Fistula (IDEOF), some of our partners hosted events by and for men who want to support women in their communities who are affected by this condition. As seen below, for example, men were at the forefront of IDEOF awareness-building activities that took place at Kipini Health Facility in Tana River, Kenya.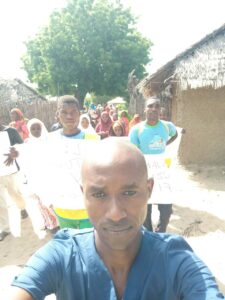 Another IDEOF celebration showcased efforts by men that go beyond raising awareness of fistula. At an event in Kambi Moto, in Garissa County, Kenya, a group of boda boda riders promised to take a lead in helping fistula patients and their family members reach treatment facilities. In Kenya and other East African countries, boda bodas—bicycle and motorcycle taxis—serve as a cheap, accessible means of transportation. The boda boda riders pictured below (in yellow vests) worked with community health volunteers to learn about fistula, and they stand ready to use their knowledge—and their vehicles—to support women who have this condition.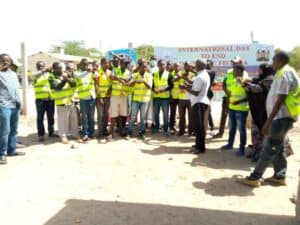 From supportive husbands to well-informed transit workers, many men take pride in helping their communities thrive by enabling women with fistula to find healing.
Published on June 14, 2022