Shout Gladi Gladi follows Scottish philanthropist and former nurse Ann Gloag, founder of Freedom From Fistula Foundation, and the work of those dedicated to helping women suffering from fistula in Africa.
Narrated by Meryl Streep and filmed in the slums of Freetown, Sierra Leone, and at the Fistula Care Center in Lilongwe, Malawi (one of our partner sites), the documentary traces powerful and often heartbreaking stories of women and their journey to healing. The film takes its name from the joyous "Gladi Gladi" ceremony, a celebration of singing and dancing as the cured patients prepare to leave the ward and return home to their communities. Released last fall, the great news is that you can now see it on Netflix. Don't miss it!
Click here for the Netflix link!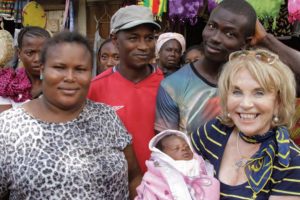 This story originally appeared in the Spring 2016 edition of our newsletter, Transformations.
Published on: Apr 24, 2016