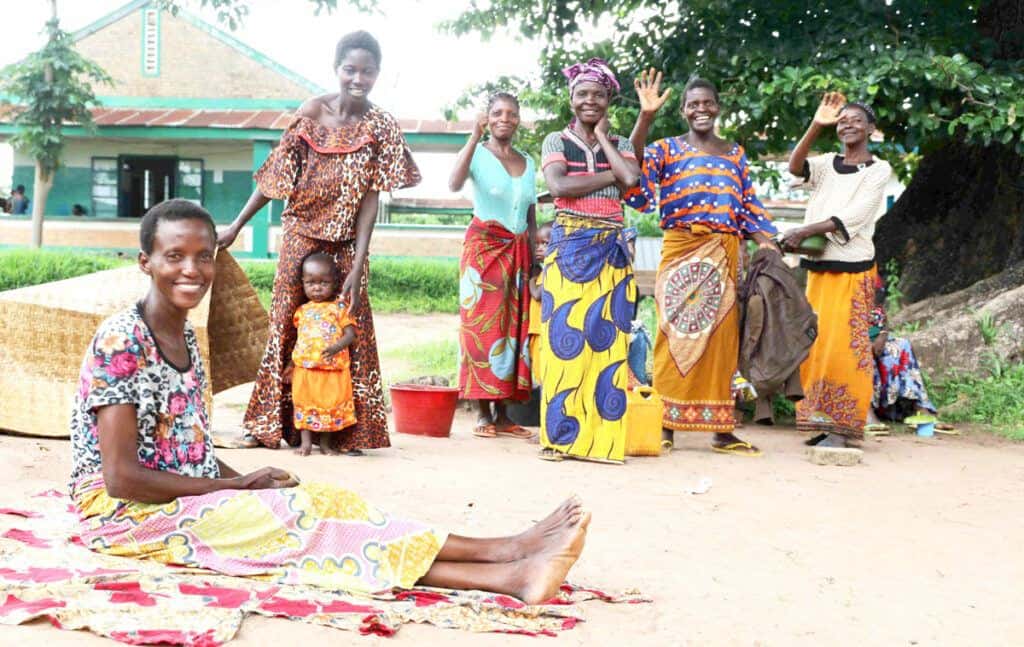 For the 16th consecutive year, Fistula Foundation received a four-star rating from Charity Navigator, a global leader in evaluating nonprofit organizations.
In a letter sent this month, Charity Navigator President and CEO Michael Thatcher noted that this designation reflects Fistula Foundation's "strong financial health and commitment to accountability and transparency."
Thatcher also observed that our long record of earning the organization's top rating puts us in rare company:
This is [Charity Navigator's] highest possible rating and indicates that your organization adheres to sector best practices and executes its mission in a financially efficient way. Attaining a 4-star rating verifies that Fistula Foundation exceeds industry standards and outperforms most charities in your area of work. Less than 1% of the charities … have received at least 16 consecutive 4-star evaluations, indicating that Fistula Foundation outperforms most other charities in America. This exceptional designation from Charity Navigator sets Fistula Foundation apart from its peers and demonstrates to the public its trustworthiness.
Fistula Foundation values its Charity Navigator rating highly and works diligently to maintain it. "Women with fistula in two dozen countries across Africa and Asia count on us to support their care—so it's essential that donors can count on us to handle their money wisely and effectively," said CEO Kate Grant. "We are grateful to Charity Navigator for the rigor that it brings to assessing our finances and our level of accountability. Its annual review process helps us keep a sharp eye on our performance and ensures that we remain in shipshape condition as a steward of the contributions we receive from our supporters."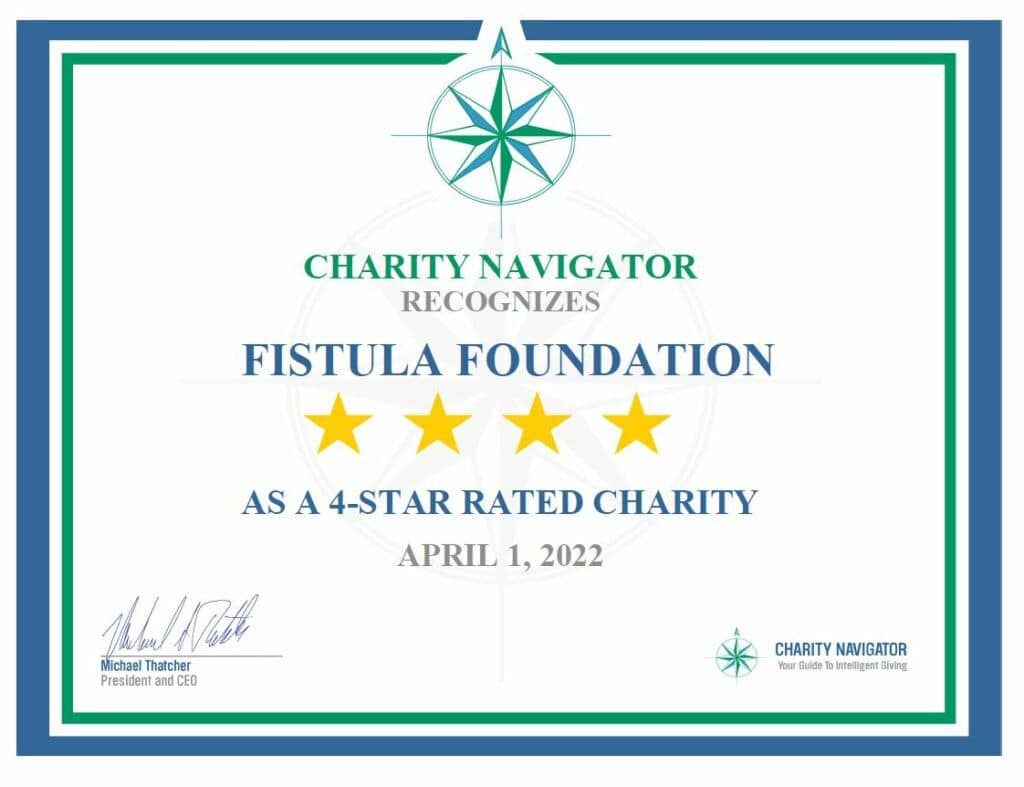 Charity Navigator is the largest evaluator of nonprofit organization. To date, it has evaluated nearly 200,000 charities—10 times more than its nearest competitor. By generating data-driven analysis, Charity Navigator aims to be "the nonprofit sector's premier trust indicator and a powerful platform to raise awareness and funds."
Along with garnering the highest rating from Charity Navigator, Fistula Foundation has earned top-level recognition from other leading evaluators of nonprofit performance. Charity Watch, for example, lists us as one of only 34 Top Rated International Organizations; GuideStar has awarded us Platinum Participant status, the highest designation available to charities; and GreatNonprofits has given us Top-Rated status. For more information on how independent organizations have validated donors' trust in Fistula Foundation, see the Charity Ratings page on our website.
"When donors give to Fistula Foundation, they know that multiple independent evaluators have reviewed our performance and affirmed that we meet the highest standards of nonprofit management," said Grant. "We run a lean-but-never-mean operation that enables us to direct the vast majority of our funds to partners in the field. Earning the trust of donors is crucial to our mission—because every gift that they make has the power to transform a women's life."
Published on April 11, 2022