Confidence* became a mother at 16, to a healthy little girl who is now 4 years old. Unmarried, she and her daughter used to live with her aunt. A short time ago, Confidence moved out to live with her boyfriend and became pregnant for the second time.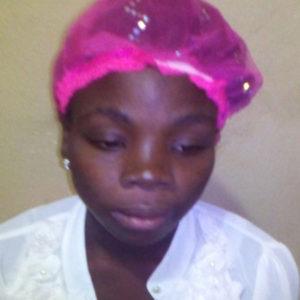 When the time came to deliver her baby, she was taken to Redemption Hospital, a free maternity hospital in Monrovia, located on the outskirts of Liberia's capital city and catering to its poorest residents. Confidence's labor lasted two painful days, but she was unable to deliver the baby herself. She was transferred to a larger referral hospital, where she could have surgery to deliver her baby. Sadly, she lost the child. That same month, she also realized that the prolonged labor had left her with an obstetric fistula.
When she was told that free fistula surgery was available at our partner site Family Medical Center in Monrovia, she wasted no time and went immediately to the hospital for treatment. Thankfully, her repair was successful. Now 20, Confidence can resume her life.
*Name changed
Published: Nov. 12, 2016