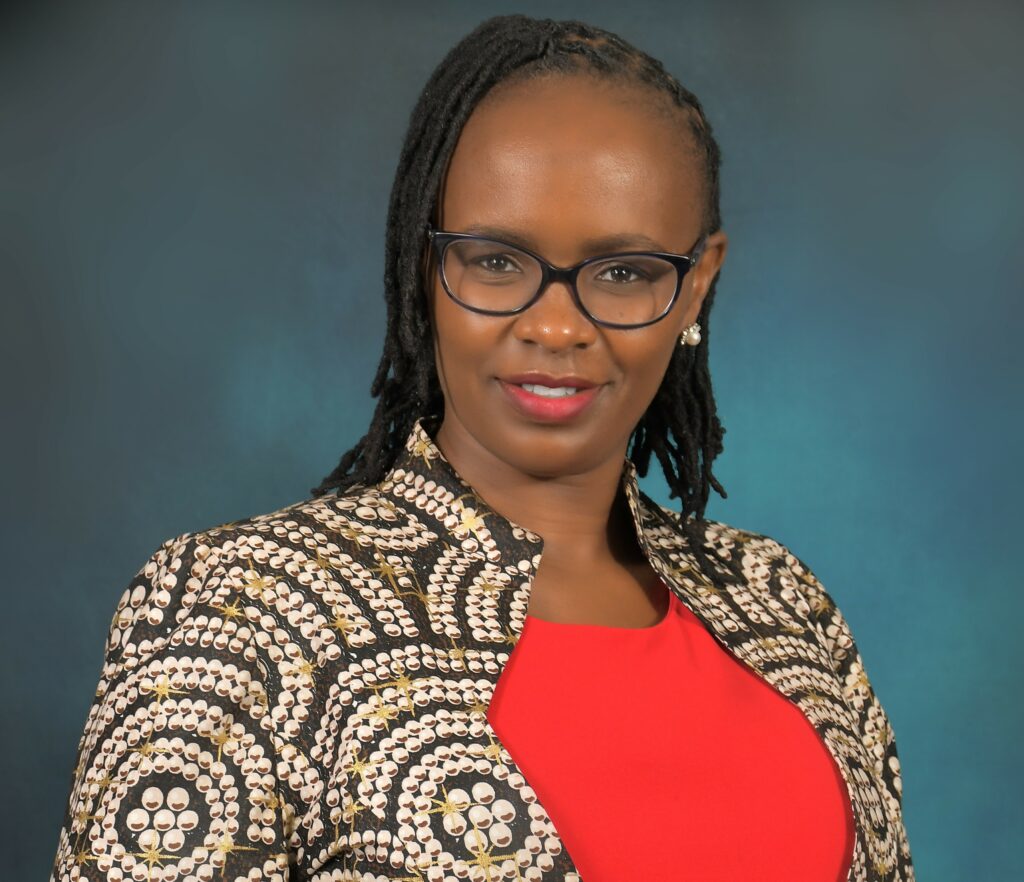 Dr. Esther Njoroge-Muriithi brings deep experience in rapidly expanding access to life-transforming surgery.
SAN JOSE, CALIFORNIA, Nov. 15, 2023—Fistula Foundation, the global leader in supporting obstetric fistula surgeries, today announced that Dr. Esther Njoroge-Muriithi has joined the organization as senior vice president of programs for Africa. In hiring Njoroge-Muriithi, the Foundation is taking a major step to accelerate the impact of a $15 million gift—the largest single donation in its history—made by the philanthropist MacKenzie Scott earlier this year.
Njoroge-Muriithi, based in Nairobi, Kenya, will identify and pursue opportunities to provide repair surgeries to more women with obstetric fistula and other childbirth injuries. Working to expand Fistula Foundation's work across Africa, she will focus on building new partnerships, optimizing the work of existing partners, and forging new treatment networks. This work will play a pivotal role in furthering the Foundation's five-year strategic plan—its ambitious effort to reach and serve women with obstetric fistula on a scale that equals the urgency of their suffering.
"Esther's deep experience in strengthening health systems and forming strategic partnerships with important stakeholders across sectors will be essential to the Foundation's expansion under our strategic plan," said CEO Kate Grant. "We are thrilled that Esther has joined our team to maximize the impact of our in-country programs and to bring better, faster care to the women who need it."
Njoroge-Muriithi brings to the Foundation more than 15 years of experience in global health programming. Most recently, she served as senior vice president of global medical programs at Smile Train. In that role, she spearheaded the strategic direction and implementation of quality, safety, education, training, and capacity building of cleft-lip and palate treatment programs across 70 countries. At Smile Train, she significantly contributed to expansion of the organization's annual treatment count in Africa from about 2,000 to more than 15,000. In 2018, during her tenure there, the total count passed the 100,000 mark.
The Foundation's long-term vision—called In It to End It—is to create a world where women with fistula receive healing in a matter of days, not years. By 2027, under the Fistula Foundation Strategic Plan 2023­–2027, the Foundation aims to provide 80,000 surgeries to women with childbirth injuries, add more than 40 surgery and outreach providers to its global network of partners, and build five new countrywide treatment networks. Njoroge-Muriithi arrives at Fistula Foundation with a mandate to advance its long-term vision and to implement its five-year plan.
"My core role at Fistula Foundation is to build on its highly effective, life-transforming work and take that work to a new level," said Njoroge-Muriithi. "It's an exciting time to be joining the team. We are on the cusp of achieving significant progress in our quest to the end the suffering caused by obstetric fistula. I am energized to be working with everyone to accelerate the reach of Fistula Foundation and to help more women access the care that they need and deserve."
Published on November 15