For the last 15 years, Dr. Iftikher Mahmood has quietly been improving the health of countless women in need who would otherwise be forgotten.
Dr. Mahmood was born in southern Bangladesh in Cox's Bazar, a region of the country where 9 in 10 women deliver their babies at home without access to a trained medical professional. Today, he lives in Miami, Florida, where he is a pediatrician.
He always knew he wanted to do something to help those who needed medical care in his home country. So, in 1999, he rented a facility that he turned into a one-room outpatient clinic, putting his own money and energy into his dream before asking anyone else to join him.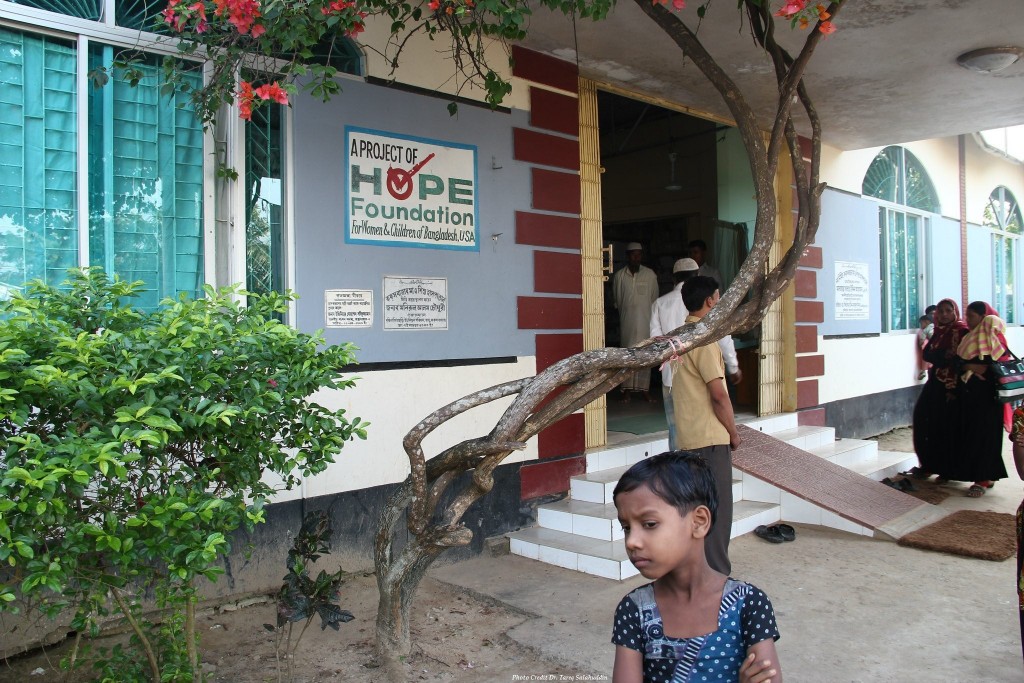 After these humble beginnings, support from the Bangladeshi community in the US helped him raise funds in 2005 to build what is today HOPE Hospital: a 40-bed charitable hospital with eight rural medical centers, a training center for midwives, and a strong network of grassroots-based staff and volunteers who implement localized solutions for identifying and referring women for treatment of fistula and other obstetric complications.
It was through these volunteers that Dr. Mahmood began to hear that many women were suffering from obstetric fistula. As the only care provider in the region, he knew that he needed to expand his services to treat this injury, but lacked the funds and expertise to do so. In 2010, he approached Fistula Foundation for support, which we provided, initially as funding for patient outreach and referral, and for fistula surgeries performed by visiting surgeons.
As word spread that free treatment was available, Dr. Mahmood knew that he would need to expand the level and availability of treatment HOPE Hospital was able to provide. Fistula Foundation was able to fund the hospital's gynecologist, Dr. Nrinmoy Biswas, as one of the first global candidates to undergo training through the FIGO (International Organization of Gynecologists and Obstetricians) Global Competency Based Training Program for fistula surgeons. Dr. Biswas traveled to Ethiopia for surgical training under renowned fistula surgeon Dr. Mulu Muleta. As a result of this training, Dr. Biswas and his team are now able to treat nearly 100 women affected by fistula each year.
More women have been and continue to be treated at bi-annual fistula clinics, week-long events at which Fistula Foundation Medical and Programs Director, Dr. Steve Arrowsmith – an expert fistula surgeon and trainer – works alongside Dr. Biswas to treat many women, often those with very complex cases of fistula, in a short amount of time.
Dr. Mahmood's vision is to transform the healthcare landscape for women throughout Bangladesh and to train health professionals around the country about fistula care. To date, HOPE Hospital in Cox's Bazar has provided services to more than 400,000 people. It remains today the sole provider of free fistula surgeries in all of southern Bangladesh, and we are proud to support this work.
Published on: Jun 1, 2015