By Kate Grant, CEO of Fistula Foundation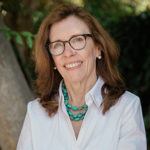 We know that obstetric fistula impacts the lives of one million women globally. And we know that a woman with fistula in a low-resource environment is too often the poorest of the poor; a woman who may not be able to afford the cost of transportation to the hospital, let alone the surgery that can restore her health and transform her life.
Yet as we mark the May 23 anniversary of the United Nations' International Day to End Obstetric Fistula, I am inspired by all of the partners who have come to the table to seek new and innovative ways to move forward to provide quality care to the women who need it so very much.
Since adopting a global mission in 2009, Fistula Foundation has worked with partners in 30 countries to provide more than 14,000 women with life-changing surgery. We have funded advanced training to help surgeons treat more complex cases of fistula and we have funded upgrades to equipment and facilities that ensure surgeries are performed in the safest environment possible.
For more than a decade, we have been honored to partner with Johnson & Johnson to help end fistula for women who are suffering. We continue to deepen our efforts to find and treat women in collaboration with other long-term partners like Direct Relief and Women and Health Alliance International, two organizations on the cutting edge of data collection and program design in this field where patients are too often hidden, ashamed to step forward.
One year ago, a generous €1.5 million donation from Astellas Pharma EMEA enabled us to launch our largest scale fistula treatment campaign to date: Action on Fistula. It is a three year initiative designed to transform the landscape of fistula treatment in Kenya. This funding has given Fistula Foundation the freedom to try something we've always wanted to do: build a sustainable program with the ability to transform lives long after our initial commitment ends.
The first year of Action on Fistula has been a remarkable success, and we are already looking to replicate the program in other regions where we work. More than 400 women have received treatment, two Kenyan surgeons have been trained and accredited by the International Federation of Gynecology and Obstetrics to perform fistula repairs, we have coordinated outreach activities by five local organizations that have trained 136 community health workers, conducted 850 outreach activities and reached 60,000 community members with messages about fistula across 18 counties in Kenya. Four treatment facilities have been added to our National Fistula Treatment Network, building the capacity for fistula treatment long into the future.
So, there is much to celebrate as we mark the International Day to End Obstetric Fistula this year. Strong and committed partnerships, dedicated surgeons, tireless outreach, innovative coalitions focused on achievable results and entrepreneurial programs like Action on Fistula are the way forward for this injury that has devastated so many women's lives. This week, I am inspired that there is so much promise ahead for those in the world who need quality care most.
Publish on: May 22, 2015