Agnes is a 25-year-old mother of four from Bukaala, a rural village in Uganda. She and her family live far from emergency medical services, so when she went into a complicated labor, Agnes had very few options. Tragically, her child did not survive, and she began to leak urine.
Agnes lived with obstetric fistula for three long years. Ashamed of her constant odor, she withdrew from her community early on. "I have always been so stressed in my heart," Agnes said. "When I had that problem, I was not able to do anything or go anywhere. I was always hiding."
Thankfully, her suffering did not last forever. One day, Agnes was listening to the radio and heard that treatment was available at Kitovu Hospital, Fistula Foundation's partner facility in Makasa, Uganda. "I got up immediately and came here [to] the hospital to be treated," she said.
After years of suffering, Agnes finally received life-changing fistula surgery in October 2020. Her surgery was completely free of charge, thanks to compassionate donors like you!
Agnes was devastated when obstetric fistula derailed her life, but thanks to your kindness, she now has a hopeful new future. Thank you for your generosity and compassion!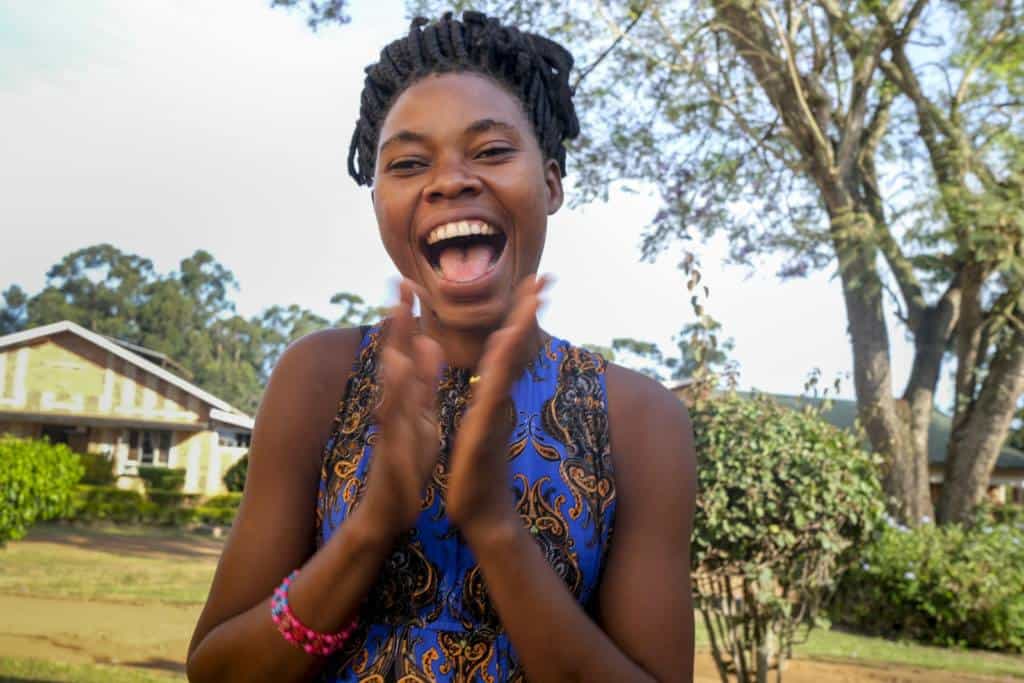 Published on: 01- 28-2021