Sofia* is only 19 years old, but has already experienced so much suffering. Four years ago, Sofia got pregnant. It was her first pregnancy, quickly after she had gotten married, and since the nearest health center was far away, she did not have any antenatal care. When labor started, she stayed at home, planning to give birth there.
But after two days of labor and no sign of delivering her baby, her husband finally agreed to bring her to the local health center. Lacking transportation, Sofia had to walk; when she couldn't, her family carried her. She stayed at the health center for one day, without giving birth, before staff decided to transfer her to the hospital. At the hospital, Sofia delivered a stillborn baby boy.
While crying for her lost child, she realized that she was leaking urine. The hospital staff discharged her, saying there was nothing more they could do.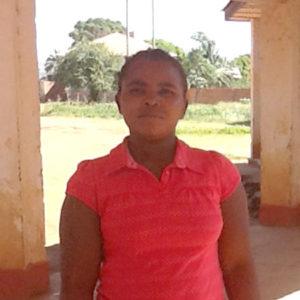 Sofia spent three years living with obstetric fistula, not knowing the name of her condition or that treatment was possible. Her husband divorced her and she became more and more excluded from the community. Over time, she became completely isolated, as people were afraid to go near her. She returned to her parents, who were the only human contact she had. But they, along with Sofia, had given up hope that she would ever be healed.
On the radio, her parents heard about obstetric fistula and that free treatment was available at Family Medical Hospital in Monrovia. Full of hope, they brought Sofia into town and were relieved when the doctors confirmed her diagnosis and scheduled the operation.
Today, Sofia is healed. At 19 years old, she is young enough to start a new life. "I am so thankful for the care I received, the transport to hospital, the food and the support," she says. "God bless the doctors and nurses of the Family Medical Hospital and those who covered the costs for my operation."
*Name changed