Dr. Holly Given first learned about the issues women face while living with fistula by reading Nicholas Kristof's column in the New York Times, and became a supporter of Fistula Foundation's work in 2014.
Over the years, Holly kept a close watch on Fistula Foundation's progress and was inspired to be creative with how she supported our cause. Holly is a full-time geophysicist, but she is also a part-time painter. She created an oil painting of Panzi Hospital founder Dr. Denis Mukwege, one of Fistula Foundation's longest-term partners.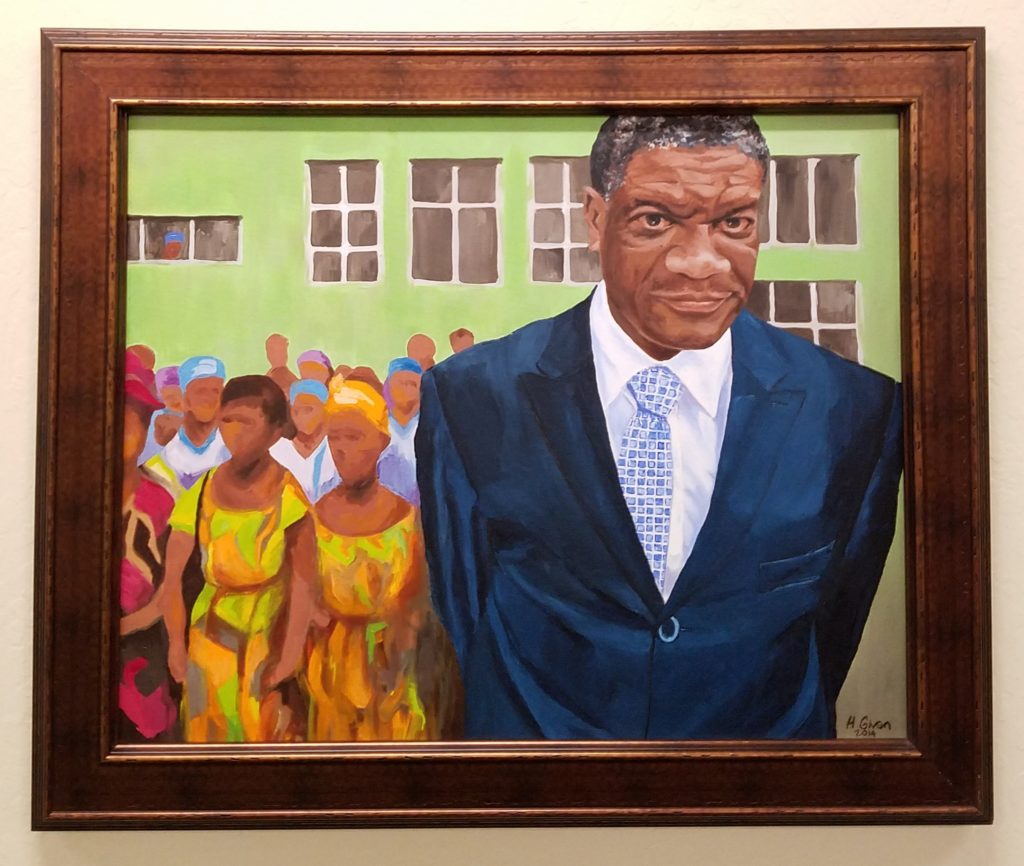 "I learned about him from your newsletter," Holly explained. "I had just finished an oil painting class, and my self-portrait assignment had worked out pretty well.
As soon as I saw the photo of Dr. Mukwege,
I knew he would be my next attempt at painting a person."
Holly devoted weeks to the project. The result is a fantastic depiction of the quiet strength and healing energy of Dr. Mukwege. After some time, she donated the painting to Fistula Foundation's San Jose headquarters, where it is proudly displayed.
"What I love about Fistula Foundation is that, for a relatively modest amount of money, you can give a woman her life back. It's tragic that it happens in the first place, but joyful that it's usually straightforward to fix."
This story originally appeared in the Summer 2017 edition of our newsletter, Transformations.
Published on: Jul 14, 2017