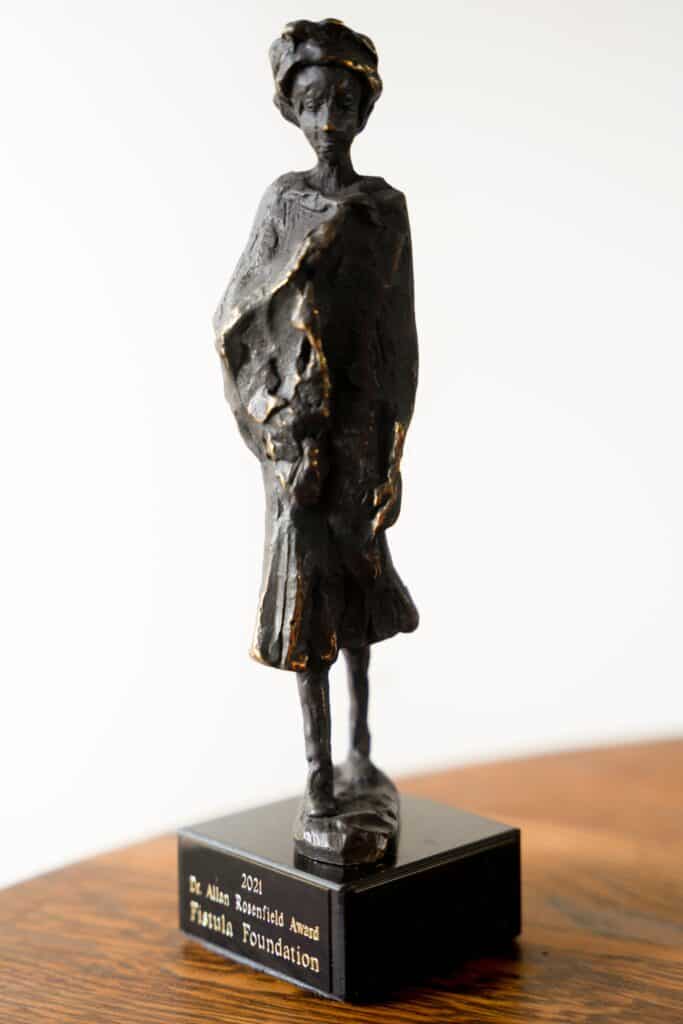 Since 2012, Fistula Foundation has regularly selected one or more deserving individuals to receive the Allan Rosenfield Award. The award is named for the late Dr. Allan Rosenfield, who served on the Fistula Foundation Board of Directors for five years. Dr. Rosenfield finished his career as dean of Columbia University's Mailman School of Public Health, and was renowned globally for his pioneering leadership and myriad contributions to the field of women's health.
In January, Fistula Foundation recognized three outstanding contributors—Kelly Brennan, Charlie Bresler, and Mal Warwick—by presenting them with the Allan Rosenfield Award. We are deeply grateful to these three champions for fistula care. In many ways and over many years, they have demonstrated their profound commitment to the Fistula Foundation mission.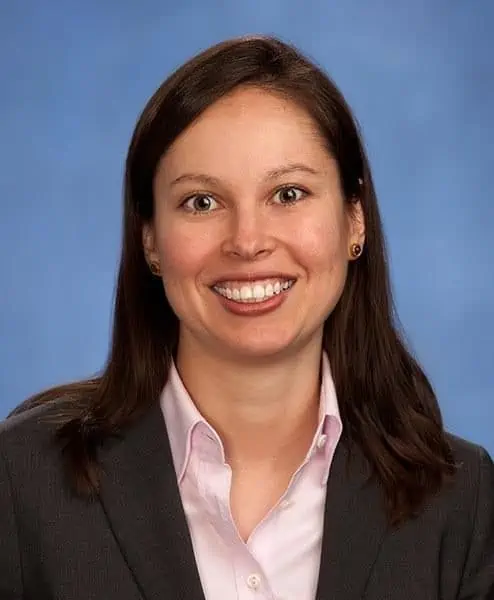 Kelly Brennan
"Despite the extreme uncertainty caused by Covid-19, Kelly valiantly led our board over the past two years," said Fistula Foundation CEO Kate Grant. "While facilitating virtual meetings across three continents, she kept a steady hand on the tiller and a sharp eye on the horizon. Through it all, she led with a rare combination of empathy and decisiveness."
Kelly Brennan is a managing director at Citadel Securities. Previously, she managed several teams in the Securities Division at Goldman Sachs in New York City for nearly 13 years.
Kelly is an active member of Women in ETFs and has served as a mentor for children as part of Two Together Mentoring. She joined the Fistula Foundation board in 2016 and served as its chair from 2019 to 2021.
We are grateful to Kelly for her longtime support of Fistula Foundation—and for meeting the moment as board chair during a challenging time.
Charlie Bresler
"Charlie is a dedicated advocate for women with fistula," said Grant. "Through his work as cofounder of The Life You Can Save, he has been instrumental in raising the status of Fistula Foundation as a highly effective charity. It's because of his critically important advocacy that many of our most committed supporters have discovered us."
Charlie Bresler cofounded The Life You Can Save (TLYCS), an organization that promotes Peter Singer's ethos of Effective Altruism. In addition, he worked with Singer to publish the 10th Anniversary Edition of Singer's book The Life You Can Save, and to make the audiobook and e-book versions available for free to the public. Together, the organization and the book have helped raise millions of dollars for charities like Fistula Foundation.
We commend Charlie for opening the hearts and minds of many donors to the possibility of maximizing the good that they can do with every dollar they give.
Mal Warwick
"Mal has been with us from the beginning of our drive to tackle fistula globally, and he helped shape our fundraising strategy and tactics," said Grant. "We can't thank him enough for his sage advice, his strategic counsel, and his extraordinary command of the field of fundraising."
Mal Warwick, a renowned nonprofit marketing expert, is the author of How to Write Successful Fundraising Appeals and numerous other books on that subject. He is also the founder and chairman of Mal Warwick | Donordigital, a fundraising agency that has served nonprofit organizations worldwide since 1979.
In 2009, Mal conducted a development audit for Fistula Foundation. That work helped create a framework for how the organization could raise money in a way that is both highly ethical and highly effective. We were delighted when he agreed to join our board of directors in 2016, and we're pleased to recognize him now for his many years of service to the Fistula Foundation community.
Published on January 19, 2022