The National Borama Fistula Hospital team in Somaliland was overjoyed this August—they received a large shipment of new equipment, made possible by Fistula Foundation supporters like you!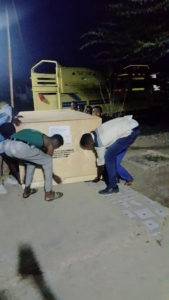 The equipment will be put to good use at the hospital, which is the only facility in Somaliland dedicated entirely to fistula treatment. Since our partnership began in 2010, the National Borama Fistula Hospital has been touching the lives of Somali women through fistula repair surgery, rehabilitation, and skills training to help them reintegrate back into society.
The hospital also trains surgeons and community health workers. Because of you, they will be able to continue their vital work with the tools they need. The hospital's director, Dr. Said Ahmed Walhad, would also like to pass along his thanks to the Fistula Foundation community:
"There are not words to thank you enough for what you have done for us and Somali women through the Fistula Foundation during the past 7 years… and this year, [for] new operating and laboratory equipment, which have allowed us to treat everyone without the barrier of cost. " — Dr. Said Ahmed Walhad, Director, National Borama Fistula Hospital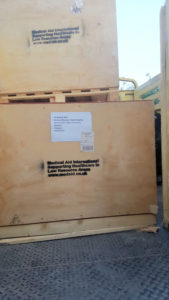 This story originally appeared in the Fall 2017 edition of our newsletter, Transformations.
Published on: Nov 1, 2017