For the ninth consecutive year in a row, Fistula Foundation has received a four star rating – the highest available – from Charity Navigator, the United States' premiere charity evaluator. This ranking puts Fistula Foundation in the top 1 percent of all charities rated.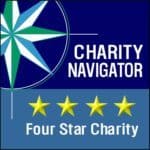 "Fistula Foundation has earned our ninth consecutive 4-star rating. Receiving four out of a possible four stars indicates that your organization adheres to good governance and other best practices that minimize the chance of unethical activities and consistently executes its mission in a fiscally responsible way. Only 1% of the charities we rate have received at least 9 consecutive 4-star evaluations, indicating that Fistula Foundation outperforms most other charities in America. This 'exceptional' designation from Charity Navigator differentiates Fistula Foundation from its peers and demonstrates to the public it is worthy of their trust," wrote Charity Navigator President & CEO Ken Berger, in a letter to Fistula Foundation.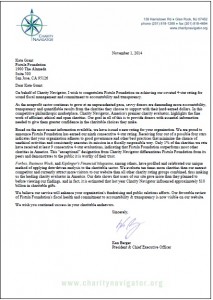 Charity Navigator is the largest, most influential charity watchdog organizations in the United States, evaluating ten times more charities than their nearest competitor and attracting more visitors to their website than all other charity rating groups combined. Its unique method of evaluating charities has been profiled in Forbes, Business Week and Kiplinger's Financial Magazine, among others.
"We work every day to use the funds our donors entrust to our care as responsibly and as efficiently as possible," said Fistula Foundation CEO Kate Grant. "To be among the top 1% of charities rated by Charity Navigator is a testament to our commitment to transparency, and to our partners in the field who transform women's lives every day."
Fistula Foundation's charity rating can be viewed directly on the Charity Navigator website.
Published Nov 4, 2014