Nirmala is 25. She lives in Doti, in the far western region of Nepal. For many years, she lived in India, where her husband had found work. While living in India, she gave birth to her first child, a stillborn baby that was delivered after 24 hours of difficult labor that left Nirmala with a double fistula, in her bowels and bladder.
Her husband took her to the best hospitals in India, where they spent all of the money they had on multiple complex operations, x-rays and doctor visits – none of which were able to heal Nirmala. Suffering through the misery of her double fistula, Nirmala and her husband learned of a fistula camp being run by Fistula Foundation's grantee partner, International Nepal Fellowship (INL).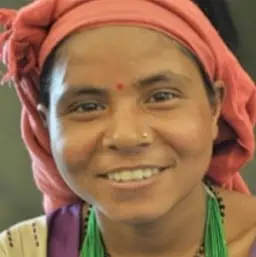 They may have had doubts about what they could expect from a set-up in a tent after the grand hospitals in India had failed, but they didn't say so, and they had no money left," reported a representative from INL.
Surgeons involved with the camp were able to successfully repair both of Nirmala's fistulas, and she is now dry. She returned home cured and thinking about her future, that perhaps in a few years, she and her husband might be able to bring a baby into their home. (INL is hopeful for her and inspired, having learned this year of their first "fistula baby," born to a patient healed in a 2010 fistula camp, who delivered safely by C-section.)